Main content starts here, tab to start navigating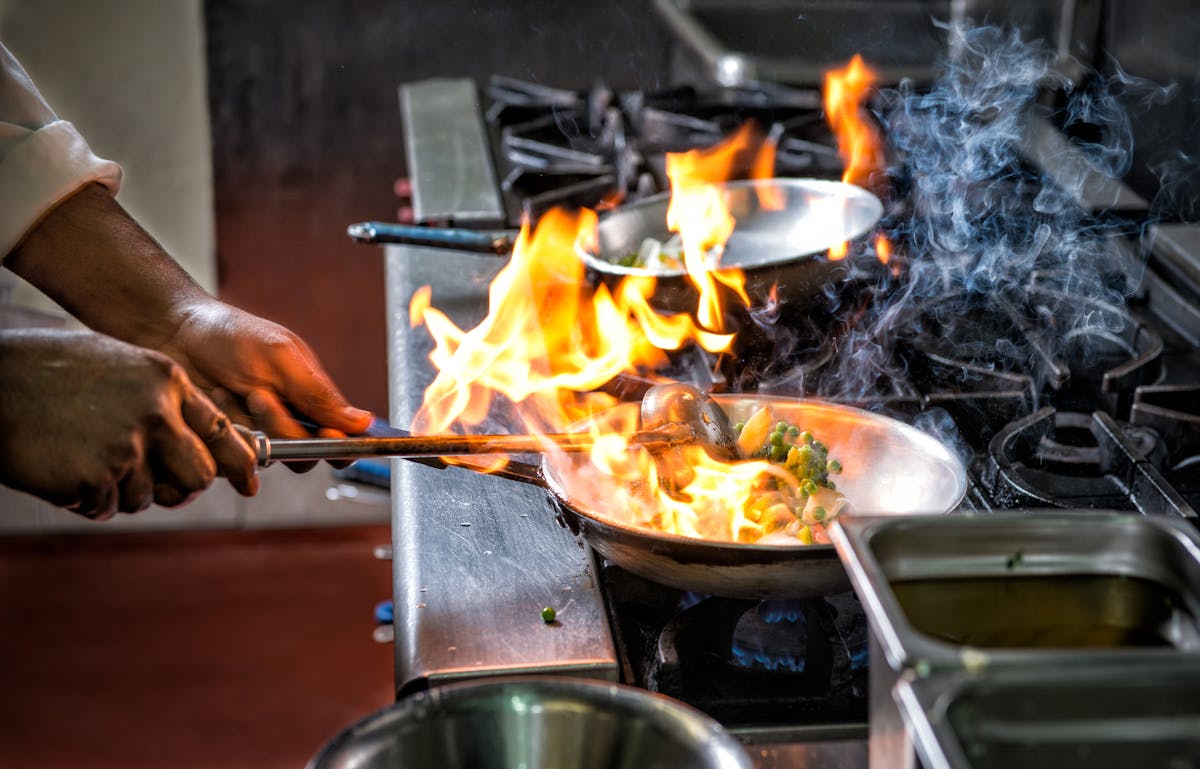 Dinner
Our Dinner Menu features guest favorites plus new seasonal comfort dishes.
Download PDF
Starters
Caprese Flatbread

roma tomato, garlic evoo, fresh mozzarella, parmesan, grilled flatbread, balsamic drizzle

$10

Spinach Artichoke Dip

cast iron skillet with parmesan and roasted pepper, toasted pita wedges

$11

Coconut Shrimp

Five shrimp, toasted coconut crust, sweet chili sauce

$12

Zucchini Fries

lightly breaded, parmesan, roasted garlic aioli

$7.50
Soup & Salads
Soup of the Day

housemade, changes daily

$6

Fresco Salad

mixed greens, tomato, cucumber, house marinated onion, carrot curl, choice of dressing

$6

Classic Caesar

romaine, shaved parmesan, brioche crouton, Caesar dressing

$7.50

Roasted Beet Salad

roasted beets, avocado, mixed greens, goat cheese, crushed pistachios, choice of dressing

$8.50

Add to any Salad

Grilled Salmon + $9

Sauteed Shrimp+ $7

Grilled Chicken + $6
Sides
Seasonal Vegetable

$5

Roasted Red Skinned Potato

$5

French Fries

$5

Wild Rice and Grains

$5
Entrees
NY Strip Steak

12oz center cut, steak seasoning, roasted red skinned potatoes, seasonal vegetable

$29

Bourbon Glazed Pork Rib Eye

8oz grilled, bourbon glaze, roasted red skinned potatoes, seasonal vegetable

$24

Grilled Chicken Balsamico

grilled seasoned chicken breast, herb roasted tomatoes, balsamic drizzle, wild rice and grains, fresh seasonal vegetable

$21

Chicken Parmesan

house breaded Italian panko crust, fresh mozzarella, house marinara, penne

$19

Grilled & Glazed Salmon

6oz norwegian salmon filet, citrus honey glaze or jalapeno honey glaze, wild rice and grains, fresh seasonal vegetable

$24

Root Vegetable Pasta

penne pasta, sweet potato,parsnip, carrot, pepper, kale, alfredo sauce, parmesan

$15

Grilled Chicken Breast $6

Sauteed Shrimp $7

Grilled Salmon $9

Stuffed Shrimp

five shrimp, crab stuffing, bacon, lemon garlic butter, roasted red skinned potatoes, fresh seasonal vegetable

$25
By Hand
Short Rib Sandwich

fire braised boneless beef short ribs, red wine gravy, house made crispy onion, brioche bun, french fries or a side salad

$15

Chicken on Brioche

crispy or grilled chicken breast, cheddar cheese, garlic aioli, lettuce, tomato, onion, house made pickles, french fries or a side salad

$14

Fresco Burger

8oz ground chuck, seasoning, brioche bun, lettuce, tomato, marinated onion, french fries or side salad

$12

cheese, bacon, carmelized onion, roasted crimini mushrooms - each $1
Hand Crafted Cocktails with the season in mind
Classic Moscow Mule

tito's vodka, craft ginger beer, lime

$8.50

Dark and Stormy Mule

meyer's dark rum, craft ginger beer, lime

$9

Cranberry Pom Mule

tito's vodka, cranberry pomegranate juice, craft ginger beer, lime

$9

Spiced Cider Mule

apple cider, captain morgan spiced rum, ginger beer, lime juice

$9

Cherry Blossom

cuervo silver tequila, lime juice, grapefuit soda, grenadine, salt rim

$9.50

Maple Bourbon Sour

jack daniels bourbon, maple syrup, sours

$9

Salted Carmel Martini

tito's vodka, rum chata, carmel syrup, salted rim

$11

Rum Refresher

cranberry, pineapple coconut water, barcardi rum, lime

$8.50
Beer
Craft Bottles

Sam Adams Boston Lager, Sierra Nevada Pale Ale, Blue Moon Belgium Wheat Ale, Bells 2 Hearted IPA, Lagunitas IPA

Traditional Bottles

Stella Artois Pale Lager, Guiness Pub Can, Miller Lite, Coors Light, Yuengling, Michelob Ultra, Corona

Hard Seltzer

White Claw Black Cherry
Wine by the Glass
By the Glass

White - Copperidge Chardonnay, Kendal Jackson Chardonnay, Jacobs Creek Moscato, Kung Fu Girl Reisling, Danzante Pinot Grigio, Nobilo Sauvignon Blanc, Josh Cellars Rose Red - Copperidge Cabernet Sauvignon, Joel Gott Cabernet Sauvignon, Concha Y Tora Merlot, Clos du Bois Pinot Noir, 19 Crimes Shiraz, Layer Cake Malbec
Kid's Menu
For kids up to 10 years old.
This is a representative menu -- items and prices may change based on availability and market prices.
Cheese Quesadilla

$3.95

Mini Burger & Fries

$4.95

Grilled Chicken Breast & Vegetables

$4.95

Small Soft Drink

$1.25

Milk or Chocolate Milk

$1.50

OJ, Cranberry Juice, Apple Juice

$1.50

Ice Cream Sundae

$2.50