Main content starts here, tab to start navigating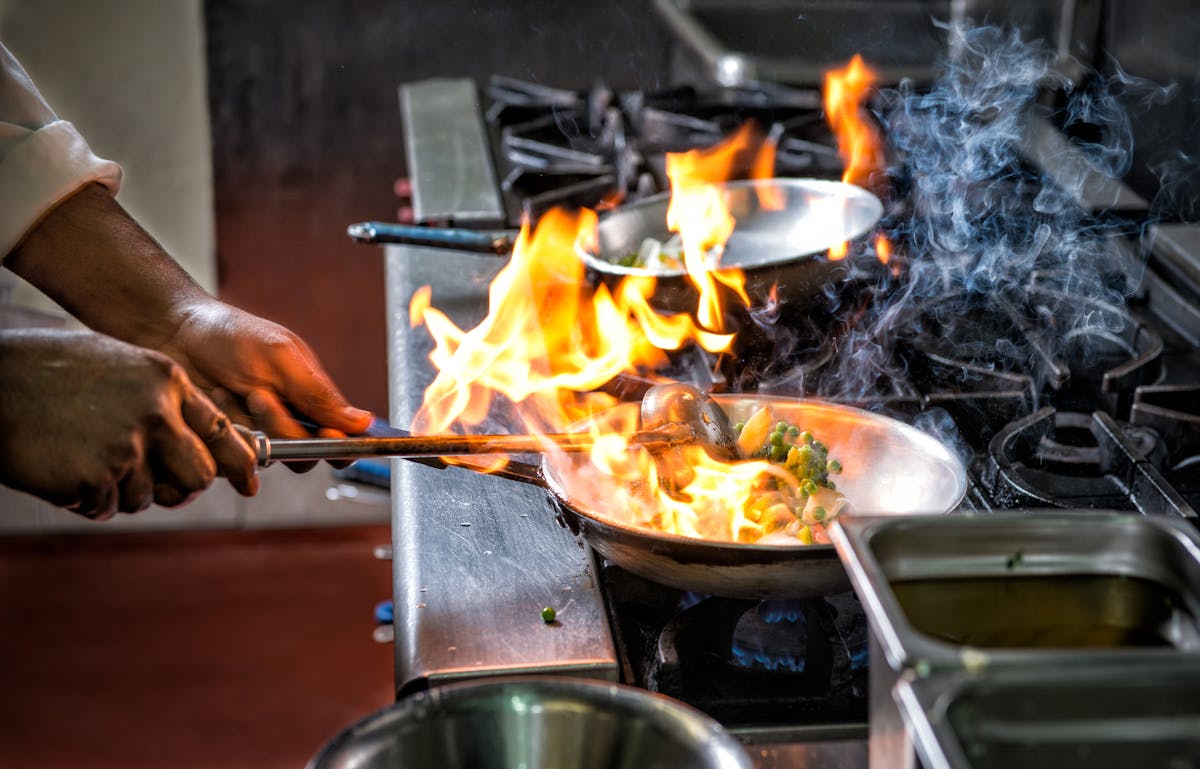 Paloma

sauza silver tequila, grapefruit soda, lime, salt rim

$10.50

Aperol Spritz

vlush prosecco, aperol, club soda, orange

$12.50

Blueberry Pomegranate Fizz

tito's vodka, muddled blueberries, stevia, blueberry pomegranate sparkling water (low carb)

$10

Cherry Vanilla Vodka Soda

vanilla vodka, lime juice, grenadine, soda, cherries

$9

Bikini Martini

new amsterdam vodka, coconut rum, grenadine, pineapple juice

$12

Rum Refresher

cranberry, pineapple, coconut water, barcardi rum, lime

$10

Bourbon Peach Sweet Tea

jack daniels bourbon, peach schnapps, tea, lemon

$10.50

Summer Strawberry Mule

tito's vodka, muddled strawberries, ginger beer, lime juice

$11

Peanut Butter Cup Cocktail

skrewball peanut butter whiskey, creme de cocoa, cream, mini reeses

$12
Beer
Craft Bottles

Sam Adams Boston Lager, Sierra Nevada Pale Ale, Bells 2 Hearted IPA, Lagunitas IPA

Traditional Bottles

Stella Artois Pale Lager, Guiness Pub Can, Miller Lite, Coors Light, Yuengling, Michelob Ultra, Bud Light, Blue Moon, Corona

Hard Seltzer

White Claw Black Cherry
Wine by the Glass
By the Glass

White - Fronterra Chardonnay, Wente Chardonnay, Jacobs Creek Moscato, Kung Fu Reisling, Danzante Pinot Grigio, Nobilo Sauvignon Blanc, Josh Cellars Rose, Moletto Prosecco Red - Fronterra Cabernet Sauvignon, Joel Gott Cabernet Sauvignon, Concha Y Tora Merlot, Clos du Bois Pinot Noir, 19 Crimes Shiraz, Layer Cake Malbec
Dinner
Our Dinner Menu features guest favorites plus new seasonal comfort dishes.
Download PDF
Starters
Spinach Queso

warm queso with spinach and artichokes. Served with corn tortilla chips and celery

$9

Citrus Shrimp

grilled shrimp skewers, citrus glaze, lime, creole remoulade

$11

Zucchini Fries

lightly breaded, parmesan, roasted garlic aioli

$8

Margarita Flatbread

grape tomato, garlic, evoo, fresh mozzarella, grilled flatbread, basil pesto drizzle

$11

Pepper Steak Flatbread

marinated steak, red pepper, onion, marinara, pepper jack cheese, grilled flatbread

$16

Lump Crab Cake

roasted red pepper aioli

$12.50

Buffalo Cauliflower

breaded florets, buffalo sauce, bleu cheese, celery

$7.50
Soup & Salads
Soup of the Day

housemade, changes daily

$6

Fresco Salad

mixed greens, pickled red onion, cucumber, grape tomato, carrot curls, choice of dressing

$6.50

Classic Caesar

romaine, shaved parmesan, brioche crouton, Caesar dressing

$8.50

Berry & Bleu Salad

petite greens, strawberries, blueberries, pickled onion, carrots, bleu cheese

$10

Farmhouse Salad

romaine, tomato, chopped bacon, avocado, roasted corn with poblano peppers, crispy onion

$11.50

Add to any Salad

Sauteed Shrimp+ $8

Grilled Chicken Breast + $7

Marinated Steak $8

Corn Crusted Shrimp $8

Dressings:

balsamic vinaigrette, citrus vinaigrette, ranch, bleu cheese, poppy seed vinaigrette
Sides
french seasonal vegetables

$5

Ancient Grains & Kale

$5

French Fries

$5

Roasted Parmesan Potatoes

$5
Main Dishes
main dishes get your choice of two sides
Citrus Glazed Salmon

grilled 6oz norwegian salmon, citrus glaze

$25

Chipotle BBQ Pork Rib Eye

grilled 8oz pork rib eye steak, chipotle bbq sauce

$23

Chicken Caprese

seasoned twin breasts of chicken, herb roasted tomatoes, fresh mozzarella, balsamic drizzle

$21

Crab Stuffed Shrimp

five shrimp, crab stuffing, bacon, lemon garlic butter

$27

Lump Crab Cakes

twin house made lump cakes, roasted peper coulis

$28.50

Island Chicken

grilled breasts of chicken, chili lime rub, mango pineapple salsa

$23

Land & Sea

grilled 6oz sirloin steak and shrimp skewer, garlic butter sauce

$29
Favorites
Chicken Parmesan

chicken breast, seasoned panko, fresh mozzarella, penne, marinara, parmesan

$22

Summer Pasta

penne pasta, zucchini, yellow squash, grape tomato, red onion, sun dried tomato pesto oil

$16

grilled chicken breast+ $7

grilled shrimp+ $8

Ancient Grain Bowl

acient grains of quinoa, red and brown rice, black barley, kale, roasted corn with poblano pepper, avocado, tomato, red pepper, red onion, chimmichurri drizzle

$15

marinated steak+ $8

corn crusted shrimp+ $8
By Hand
Fresco Burger

8oz grilled ground chuck, brioche bun, lettuce, tomato, red onion, choice of french fries or summer slaw

$14

Additions: cheddar, smoked gouda, pepperjack, bacon, avocado - each $1.50

Bacon Bourbon Chicken

chicken breast, bourbon glaze, pepperjack cheese, bacon, crispy onion, brioche bun. choice of french fries or summer slaw

$16

Street Tacos

marinated steak or corn crusted shrimp, mango pineapple salsa, avocado, flour tortilla, chili lime crema. choice of french fries or summer slaw

$15.50
Basque Cheesecake

spanish style souffled cheesecake, pistachio creme anglaise, toasted coconut crumble, cinnamon whipped cream

$8.50

Hot Cocoa Cake

house made warm chocolate pudding cake, marshmallow brulee, chocolate drizzle, cinnamon whipped cream

$7

Peaches and Cream Bourbon Sundae

peach ice cream, vanilla ice cream, bourbon salted caramel sauce, raspberry sauce, candied pecan brittle, whipped cream, cherry

$6.50

Lemon Berry Cream Marscapone Cake

vanilla crumb cake, lemon marscapone cream filling, blueberries, cranberries

$7

Ice Cream

scoop of vanilla ice cream

$3

Sorbet

scoop of mango sorbet gf

$3

Vanilla Sundae

single scoop of vanilla ice cream with chocolate sauce, jimmies, whipped cream, cherry

$5.50

double scoop $7.50
Kid's Menu
For kids up to 10 years old.
This is a representative menu -- items and prices may change based on availability and market prices.
Main Dishes
choice of: fries, mashed potatoes, apple sauce or green beans
Crispy Chicken Fingers

$6

Cheeseburger

kid sized with cheddar cheese

$6

Grilled Chicken Breast

$6
Pizza & Pasta
Cheese Flatbread Pizza

$5

Penne with Marinara Sauce

$5

Penne with Butter

$5
Dessert & Drinks
Soda or Juice

pepsi, diet pepsi, sierra mist, gingerale, orange juice, cranberry juice, apple juice

$1.50

Shirley Temple

gingerale, cherry juice, marachino cherries

$2.50

Vanilla Ice Cream

one scoop

$2

Ice Cream Sundae

vanilla ice cream, chocolate sauce, rainbow jimmies, whipped cream

$3.50